What Your Child Will Experience Here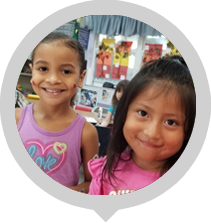 A Fun, Social Environment
In addition to learning the fundamentals needed for success in school, our kids have a blast while they're here! With play time, special events, and lots of chances to learn social skills, this is a great place to leave your children!
"Forest Hills Presbyterian Learning Center it's the best learning center out there. The staff is super attentive and make sure that you are comfortable and that the kids are too. My oldest two went to this center and they loved every second they spent there and I will be sending my smallest one here as well."
– Yadria Figueroa
An Award Winning Education
The Learning Center has consistently received the highest possible rating (five stars) from Hillsborough County's Quality Counts program. Schools recommend their kids for our programs, because they see the difference our teachers and curriculum make for kids!
"My daughter is now 4 and she has learned so much in the past year and I thank her teachers for it. Each staff member is absolutely amazing at what they do and the directors are extremely accommodating."
– Selina Sanabria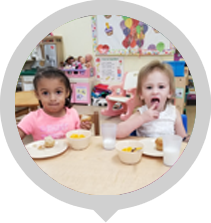 Healthy, Delicious Meals
We take your child's safety and health seriously, from the food to our stringent cleaning standards, your child will be as healthy as possible!
""I love this school! The teachers communicate with you and tell you how your child is doing. My son loves his teachers. The last school we were at he was constantly sick. Since staring he has not been sick, not even once. He always wants to go to school. His teacher will text me to let me know how he is doing, even if he's been acting up. If he gets hurt playing they immediately call or text me to let me know. He has learned so much as well. Love love love this place."
– Monica Thompson
Schedule a Visit
We Provide Quality Teaching and the latest Curriculum
By trained and skilled caregivers
Contact Us
Mission Statement
The Learning Center is a non-profit ministry of Forest Hills
Presbyterian Church. We participate in Quality Counts. Our basic purpose is to provide Christ-centered care, education, and guidance for all children and families in our community. Love, learning, and laughter go together in a childcare program.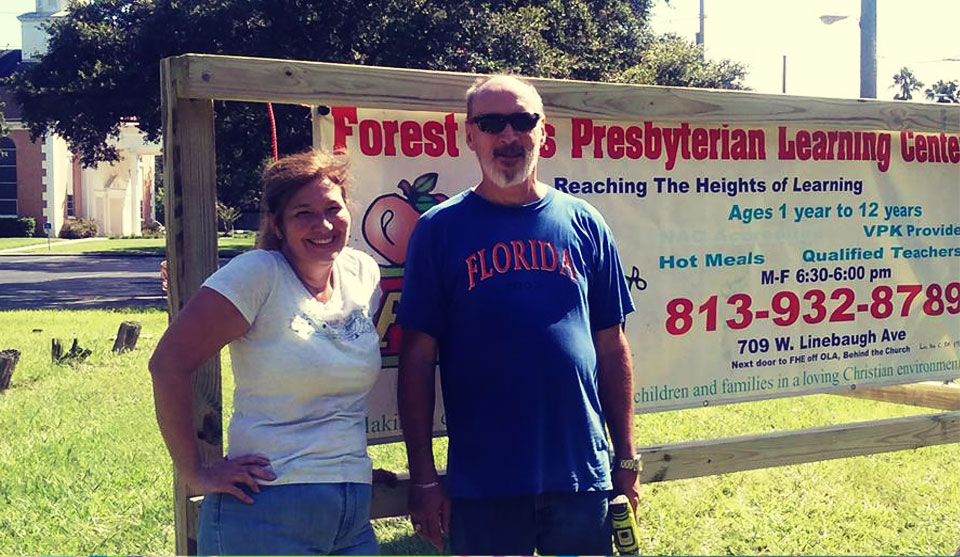 Certified Teachers on Staff
Each and everyone of our teaching staff is fully trained and DCF certified, many have attained Associates and Bachelor's degrees in Education and other. The teachers have attended intensive training in implementing the Creative Curriculum and Teaching Strategies Gold Assessment. The teachers have received the highest ranking of 5 out of 5 for the last ten consecutive years in the Quality Counts Program. They complete 20 In-Service training hours yearly to keep their teaching practices up to date. The VPK Classrooms are and have been for 2+ years actively working on different research projects with the University of South Florida. Our entire teaching staff is currently involved in the Early Learning Performance Funding Project. This project involves professional development opportunities that aim to improve or maintain the quality of childcare.
Quality Equipment
Our play structures and playground equipment are wonderful additions to our oak tree shaded outdoor spaces and a fun way for kids to build up their skills and coordination. The size, height and complexity of structures are designed for three specific age groups.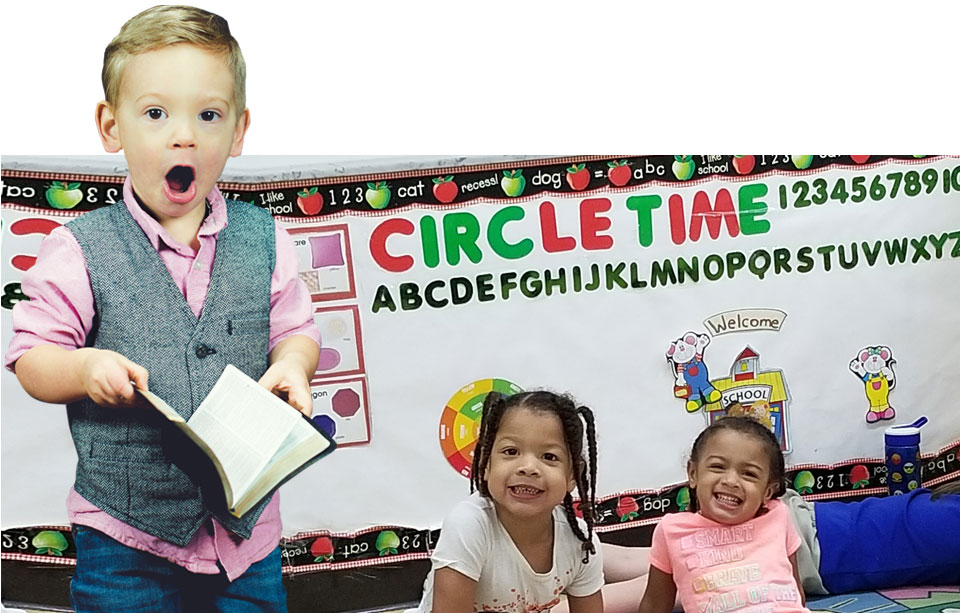 Daycare & Preschool
There is increasing evidence that children benefit from preschool. At preschool children are exposed to numbers letters shapes and most important how to socialize. Getting along with other children is important to their development.